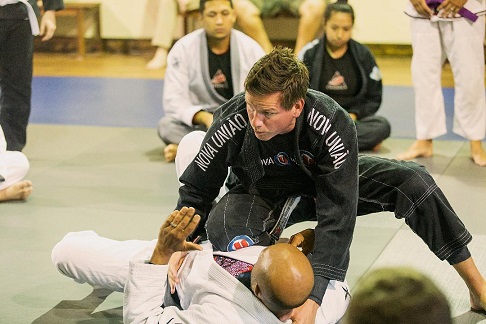 THE BENEFITS OF JIU-JITSU
Nothing builds confidence like knowing you can defend yourself and your loved one's. You will learn one of the most effective self-defense systems while you get fit, lose weight and feel energized. You will forget about the worries of your day once you step on the mat. Jiu-Jitsu classes offer a mini-vacation from life's daily challenges as you refocus your energy on training and the technical task at hand. Ohana's upbeat environment, helpful students, and challenging classes, will clear your mind and help improve your mood. Students often share how recharged and refreshed they feel after class. Jiu-Jitsu teaches a recognizable calmness and confidence that will transcend all areas of your life.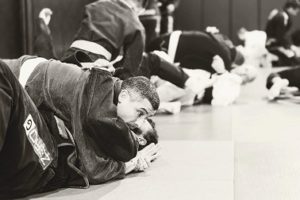 A LIFESTYLE JIU-JITSU APPROACH

Teaching Jiu-Jitsu for over two decades, we understand a beginner's first few training sessions are crucial for their longevity in the art. Our Jiu-Jitsu Lifestyle approach has helped keep students healthy and training long term. This technical approach has also drawn high level practitioners from outside our academy to join our program to resume their Jiu-Jitsu journey.
WHAT TO EXPECT AS A BEGINNER
All our coaches and advanced students remember their beginner days and will be happy to help you along the way.
You will "learn how to learn" the art of Jiu-Jitsu, with a focus on developing technique first.
Randori or "Rolling" can be intimidating for beginners and it is NEVER expected until you feel ready.
You will experience a family-friendly and welcoming training culture where you can take the art to the highest level.
_____________________________________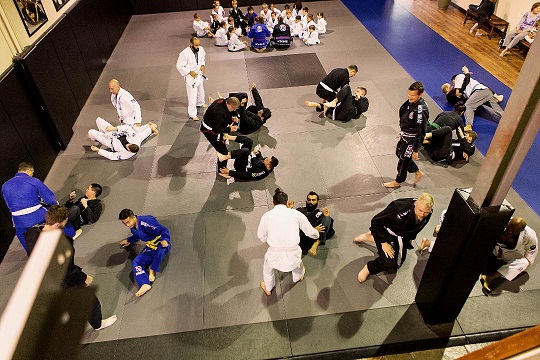 FAMILY NIGHT JIU-JITSU

Parents come train in our Adult Jiu-Jitsu class while your child is training in our Kid's program. This is a convenient class option for the busy family. Ohana Family Night is the perfect schedule saver by allowing you and your children to train during the same time slot. Ohana parents love the convenience and quality family time.
Get started today!
Absolutely no experience is needed to begin. All classes are taught in a cooperative training environment and we are committed to ensuring that every new student has an enjoyable experience regardless of age or athletic ability.