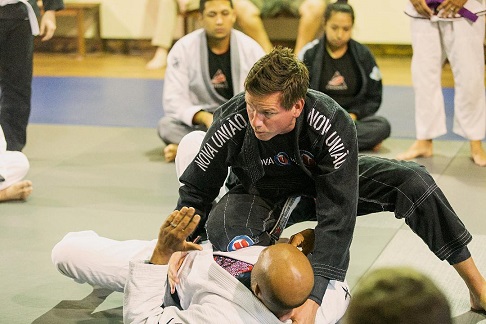 THE BENEFITS OF JIU-JITSU
Nothing builds confidence like knowing you can defend yourself and your loved one's. You will learn one of the most effective self-defense systems while you get fit, lose weight and feel energized. You will forget about the worries of your day once you step on the mat. Jiu-Jitsu classes offer a mini-vacation from life's daily challenges as you refocus your energy on training and the technical task at hand. Ohana's upbeat environment, helpful students, and challenging classes, will clear your mind and help improve your mood. Students often share how recharged and refreshed they feel after class. Jiu-Jitsu teaches a recognizable calmness and confidence that will transcend all areas of your life.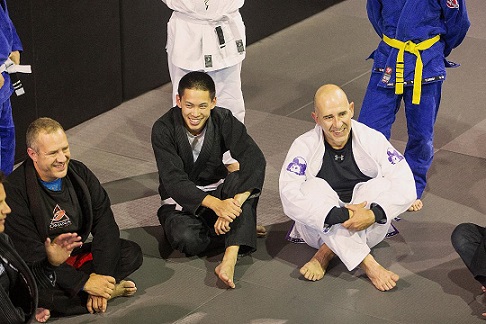 FUNDAMENTALS CLASS
Build a strong Jiu-Jitsu foundation with our fundamentals class. This foundation class is excellent for students with no experience as well as more advanced practitioners looking to refine the essential fundamentals of the art.
ALL LEVEL CLASS
This mixed level Jiu-Jitsu class goes into a further technical depth of the art. Students explore a broad range of positions, escapes, and submissions. Open to all belt levels. 
OPEN MAT TRAINING
A fun and relaxed style class where students can train what they choose. You can review technique, train live sparring rounds, or just hang out with your friends. Open to all levels.
_____________________________________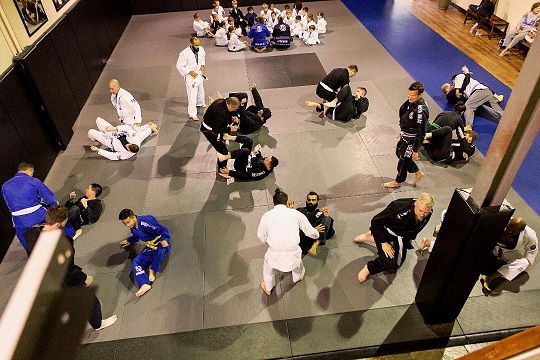 All Level Family Night Jiu-Jitsu Class
FAMILY NIGHT JIU-JITSU
Parents come train in our Adult Jiu-Jitsu class while your child is training in our Kid's Bullyproof program. This is a convenient class option for the busy family. Ohana Family Night is the perfect schedule saver by allowing you the opportunity to train during the same time slot. Ohana parents love the convenience and quality time spent together!
Get started today!
Absolutely no experience is needed to begin. All classes are taught in a cooperative training environment and we are committed to ensuring that every new student has an enjoyable experience regardless of age or athletic ability.