---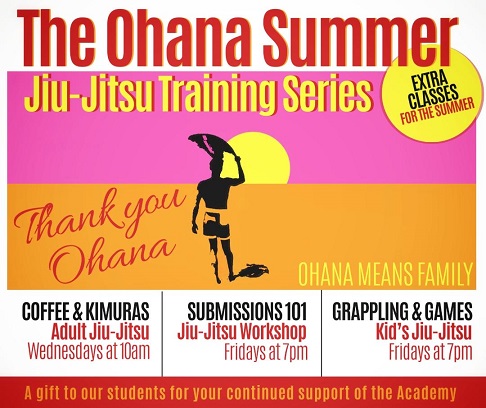 NEW! Summer Classes
A Gift to our dedicated students. We have a TON of additional classes coming THIS SUMMER to off-set our missed mat time together. Stay tuned for start dates!
COFFEE & KIMURAS
Wednesday morning ALL LEVEL Jiu-Jitsu class with Professor Lund.
SUBMISSIONS 101
Friday evening "Submission Series" workshops with Professor Lund. We will be exploring submission set-ups & combinations from EVERY position.
GRAPPLING & GAMES
Friday Night fun for our Ohana kids! Coach Cathy will be leading fun-packed class of Jiu-Jitsu related games and plenty of grappling to get that youthful energy out!
Getting off that couch and back on the Jiu-Jitsu mat!